Manage effortlessly with business applications
From the family-owned bakery down the street to the flashy unicorn startup, small and medium businesses(SMB) dominate today's business world. As a compact entity, your priority as an SMB is your customers. And as you grow, you might face difficulty managing your customers and processes simultaneously. Endless spreadsheets, sticky notes, and files are taxing and time-consuming. Zoho Creator, a low-code app-development platform, helps you build tools to streamline and automate your business' mundane tasks.
Low-code application development is a technique that allows users to design and develop apps with no or minimal coding knowledge. It uses features like visual building, ready-to-use code snippets, form and report templates, and built-in connectors that accelerate development drastically, and extend the ability to innovate to a broader set of people.
Why Zoho Creator is the best choice for small and medium businesses
Go mobile, and take your business with you
Receive email, SMS, and push notifications
White label apps for your clients and vendors
Accept payments and analyze your reports
Submit data, even if you're offline
Customize mobile screens and repeated actions
Share data and collaborate in real time
Add users and permit them to access, edit, and modify relevant app components
Control what users see and do based on hierarchy, or even location
Create self-service portals on your app for customers and vendors
Personalize your portal with a logo and domain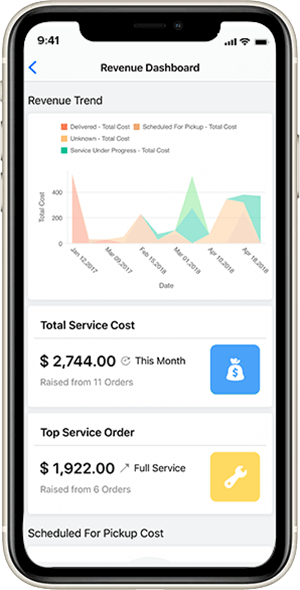 Enjoy maximum returns for minimal investment
Download free iOS and Android native mobile apps for each custom app
Customize settings and access apps in your preferred language
Set up personalized portals for vendors and let them log in to your apps
Automate workflows and multilevel approvals with ease
Explore and experiment with prebuilt applications
Install and customize solutions from our extensive collection of application templates to meet your unique requirements.