No-code: The first step in app development
Less is always more, and easier is always better.
Zoho Creator offers this perfect combination that democratizes the once-herculean task of application development and brings it within the grasp of the average user.
Explore Zoho Creator, the most intuitive, user-friendly no-code app builder.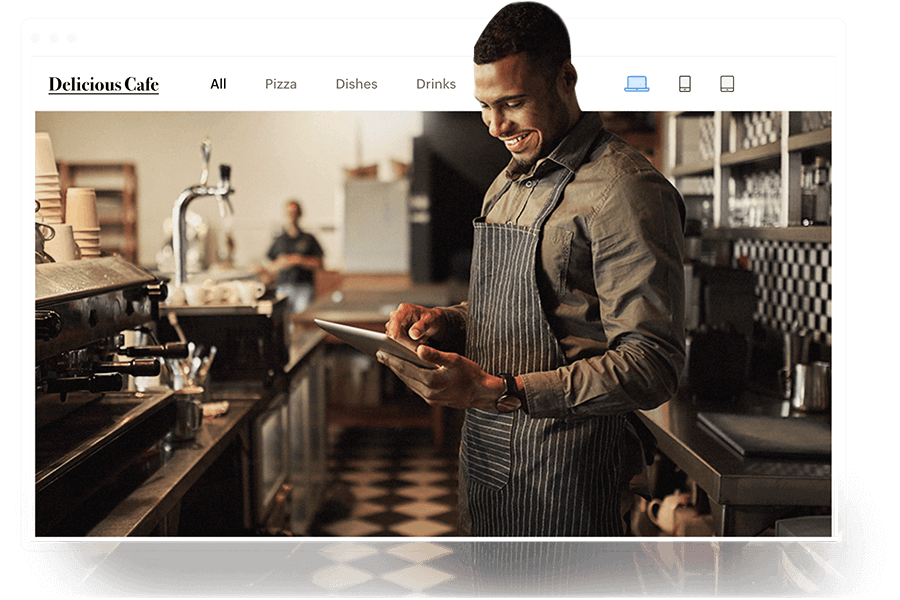 What is no-code application development?
No-code application development is a methodology that promotes app development using visually enhanced interfaces and zero-code components.
Such platforms offer a graphically dominant app-building experience through their drag-and-drop interface. The applications you build are based on forms and reports, with options to automate workflows without hard coding.
This means that the code is already written and optimized on the backend, and configures automatically as the user builds different modules of the application. Most no-code platforms enhance building from scratch, irrespective of the user's expertise.
Benefits of no-code development
The advantages of no-code development platforms outweigh their limitations. Let's take a look at some of the key factors involved:
Prevent shadow IT
As organizations expand their businesses, demands also skyrocket. And this makes it almost impossible for IT departments to handle all the technical requirements of their business teams.
This backlogging of requests results in users developing or purchasing apps that are not compliant with organizational measures—and this is called shadow IT.
No-code platforms, which are IT-compliant and have a short learning curve, help organizations uproot and prevent shadow IT.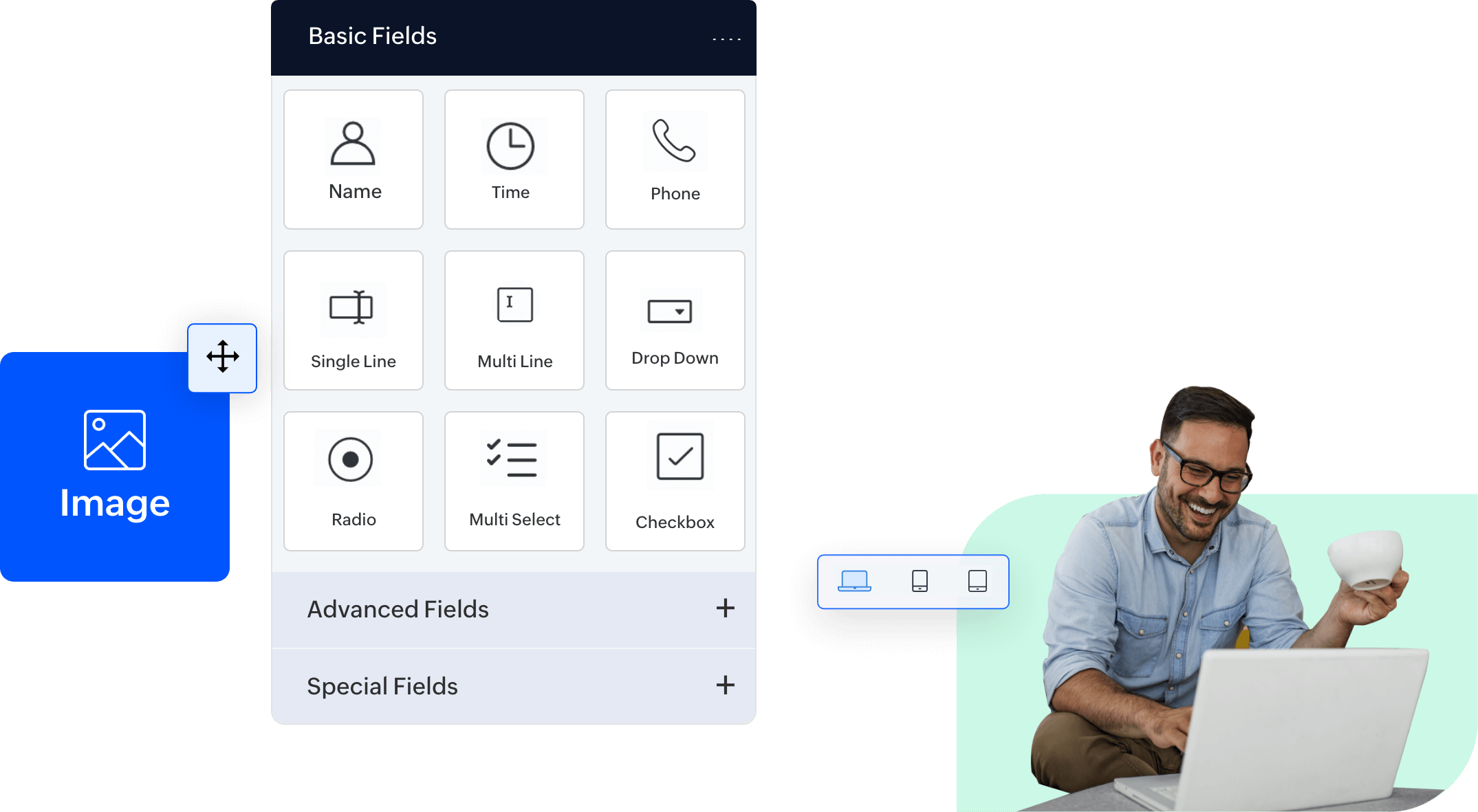 Zero backend configuration
No-code platforms follow an ideology: "You drag and drop. We write the code." All visual components that are used in app building on a no-code platform have code snippets running in the background which are auto-configured for you.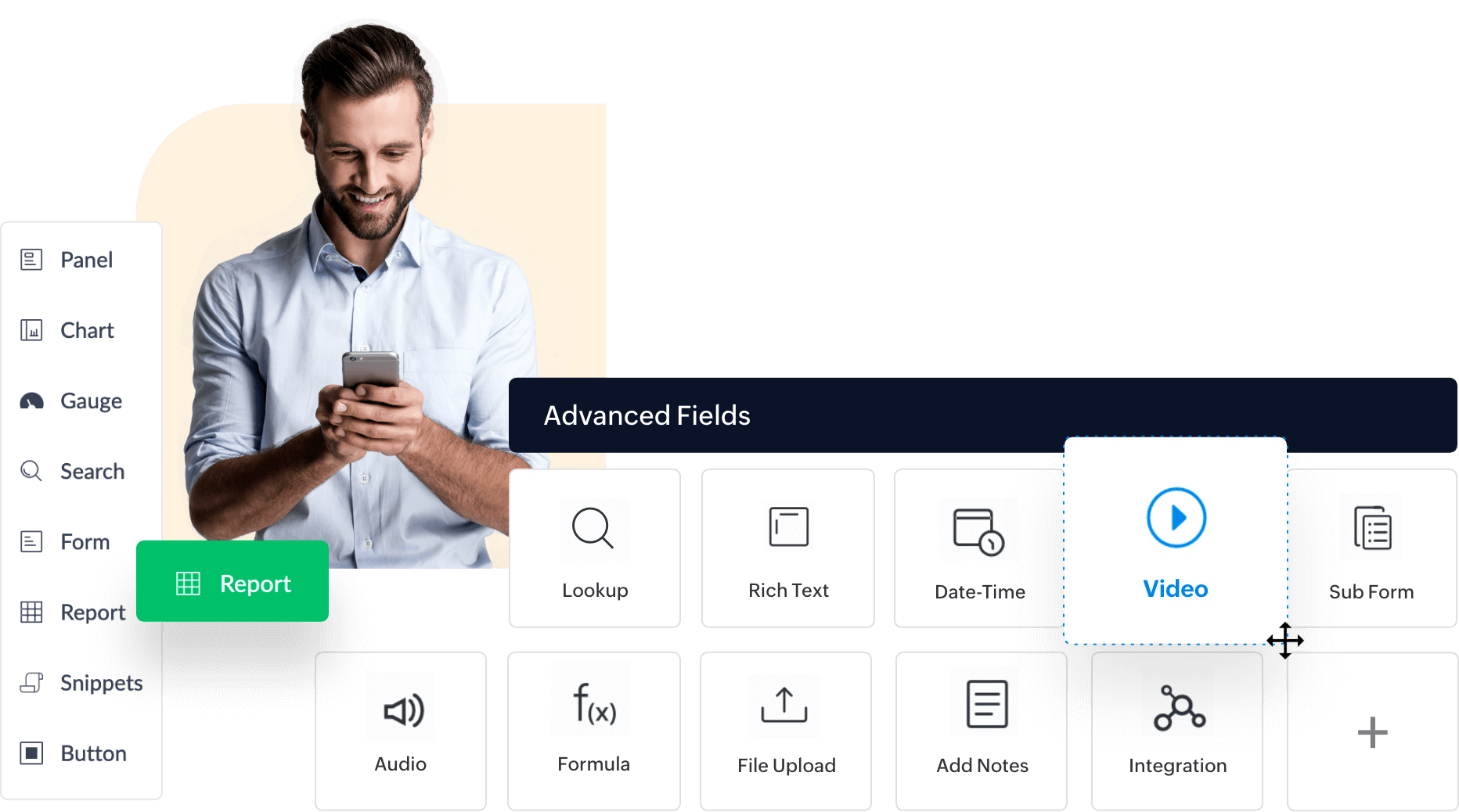 Perfect for citizen developers
A drag-and-drop interface and zero-code environment produce a short learning curve for no-code platforms. This makes it a suitable tool for citizen development, as organizations are looking for ways to improve employee productivity and innovation.
More agile, less expensive
No-code development platforms are all-in-one bundles that are priced affordably. From security to storage, everything is on the cloud. This makes access faster and allows teams to collaborate seamlessly and promote agile development.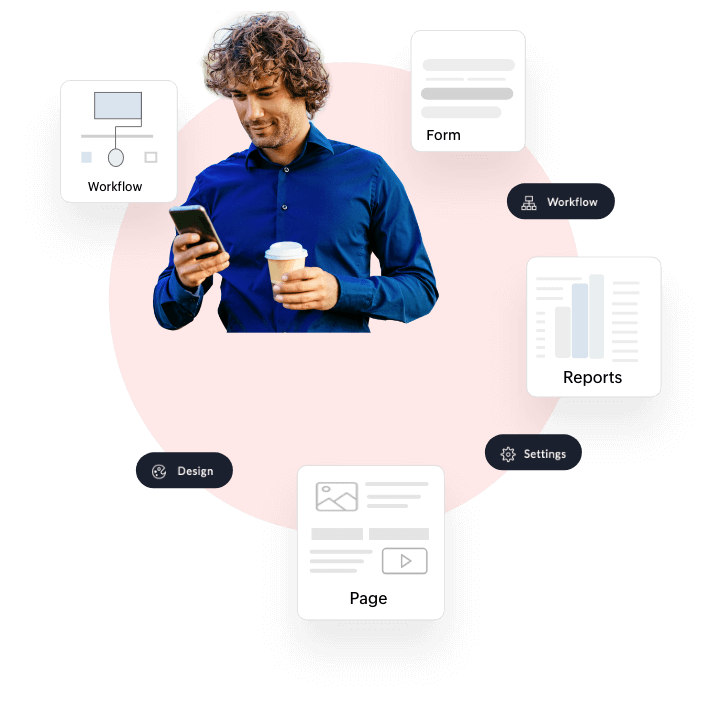 App Development at a less expensive
No-code: The base camp for low-code development
No-code and low-code are often bundled together to form what's known as low-code no-code (LCNC). Although no-code forms a part of the low-code development landscape, both concepts boost business productivity in different ways. The differences are worth looking at before starting your software development journey.
No-code using Zoho Creator
Zoho Creator is a no-code low-code application builder that helps processes on both ends of the coding spectrum—from no-code to low-code and pro-code capabilities. AI-powered features and uncompromising security make Zoho Creator a standout option in the LCNC space. The platform comes with an intuitive drag-and-drop interface and facilitates a multitude of no-code integrations and automation.
Form Builder
Build forms visually without writing a single line of code. Forms are powered by 30+ fields, to help you bring a customized experience to your applications.
Report Builder
Choose a template from a wide variety of report types to build, group, and visualize data. Conditional formatting and custom filters enable you to analyze data more effectively without writing code.
Workflow Builder
Schedule tasks and automate processes with a single click. The workflow builder comes with a set of custom actions to streamline approvals and transactions using third-party integrations.
Page Builder
Customize your UI with prebuilt panels, gauges, and widgets, to enable an all-in-one view of the data collected, and at the same time add a bit of personalization to your application.