Turn your ideas into apps, visually
Multi-Device App Creator
Integration Creator
Business Process Creator
BI & Analytics Creator
AI Creator
Real-time, conversational analytics
Turn massive datasets into charts, ask questions in plain English to our AI and get powerful insights instantly.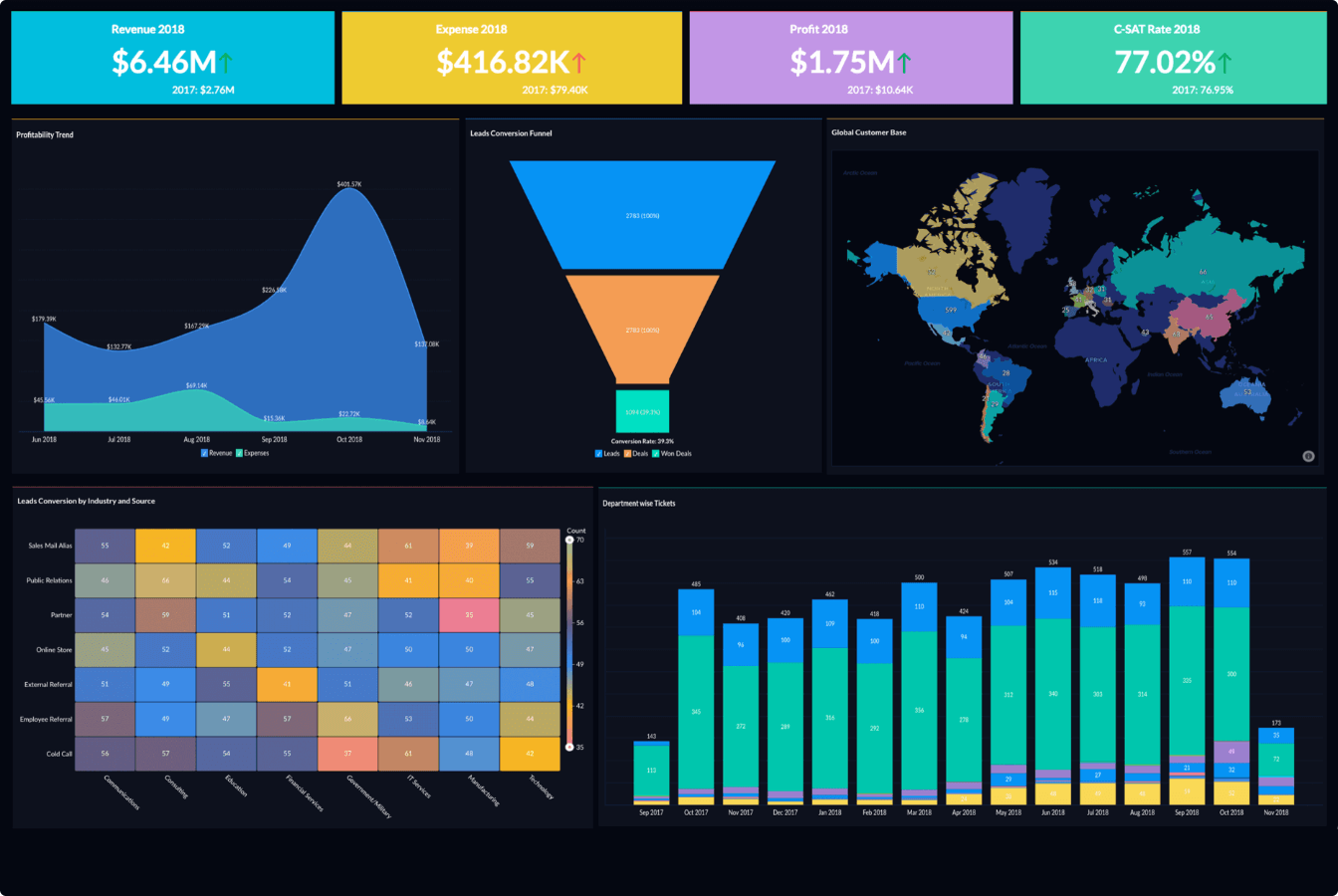 Free ready-to-use business apps
Install and customize solutions from our extensive collection of application templates to meet your unique requirements.
From simple to complex, build applications for any use case
What's more, you can access all the apps you create from a single account, without having to pay for each one.
10x faster at every stage of app lifecycle management
No Setup
Rapid development
One-click deployment
No maintenance
Empowering everyone to innovate
Frequently Asked Questions
What is Zoho Creator?
Zoho Creator is a low-code application development platform that allows users to create custom applications on their own, with minimal coding experience. The intuitive drag-and-drop interface empowers developers and business users to build web and mobile applications that satisfy all their unique requirements with ease.
What are the benefits of Zoho Creator?
How secure is my data in Zoho Creator's cloud?
Are applications built on Zoho Creator scalable?
How do I get started with Zoho Creator?
Does Zoho Creator have a free plan?
How are Zoho Creator licenses priced?